Judaism Director Rabbi Jonah Dov Pesner responds to Donald Trump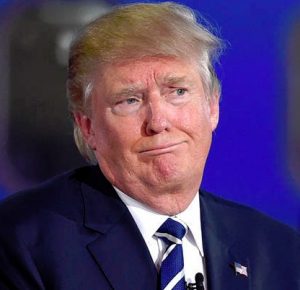 WASHINGTON – Rabbi Jonah Dov Pesner, Director of the Religious Action Center of Reform Judaism, made the following statement in regard to presidential candidate Donald J. Trump's recently released campaign ad:
We denounce, in the strongest possible terms, the use of contemptuous and historically anti-Semitic tropes in the recent campaign ad of presidential candidate Donald Trump. References to 'the establishment' and a 'global power structure,' juxtaposed over images of Jewish public figures, create thinly-veiled allusions to centuries-old anti-Semitic propaganda.
This latest ad is, regrettably, part of a pattern of the use of such words and imagery that has been repeated by the Trump campaign over many months. There is no place in civil political discourse for the perpetuation of harmful and baseless stereotypes. It is the responsibility of every candidate for elected office to promote the interests of all Americans, without resorting to dangerously xenophobic and otherwise bigoted rhetoric or insinuations.
***
Here is SLR's response:
The Jewish Voice and Opinion and TheJewishVoiceAndOpinion.com reach virtually every observant family, from Modern Orthodox to more traditional, throughout all of Northern and Central NJ as well as neighboring Rockland County and Riverdale, NY. As editor, I am very sensitive to intimations of antisemitism, and I must tell you that I see no hints of anything vaguely resembling antisemitism in Trump's newest ad.
As a politically liberal organization, the Religious Action Center of Reform Judaism can disapprove of Mr. Trump for any reason it chooses; it can support Mrs. Clinton for President; it can support every Democrat candidate over his or her GOP opponent, but the organization should not point to antisemitism where none exists. That kind of behavior leads to the greater American community's disregard of our genuine fears, such as the general Jewish communal dread of the Iran-nuclear deal.
If, as a group, Jews want to be taken seriously when we complain about antisemitism, we had better be more measured in our response to ads such as this latest one from Mr. Trump. Jews who behave otherwise become worse than "the boy who cried wolf." They become known liars, crying antisemitism when their only beef is political disagreement.
Susie Rosenbluth
The Jewish Voice and Opinion
TheJewishVoiceAndOpinion.com
Englewood, NJ
201-569-2845