Rabbi Dr. Wallace Greene: "College Isn't the Only Path to a Good-Paying and Rewarding Career"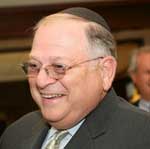 A noted educator and Jewish communal activist has joined forces with the Lincoln Technical Institute to offer members of the New York and New Jersey Jewish community the opportunity to participate in hands-on career training programs for a variety of fields. Those who participate will be able to train for careers in automotive technology; electrical work; CNC machining and manufacturing; heating, ventilation, and air conditioning (HVAC); computer and network-support technology, and medical assisting.
Rabbi Dr. Wallace Greene, the founder of the Sinai Schools for children with a wide variety of special needs and learning disabilities, says the programs he has put together with Lincoln Tech are not for students who are learning disabled. The programs are for those who, with the proper training, will become skilled mechanics, appliance repairmen, electricians, nursing and medical assistants, and computer technicians.
"Manufacturers cannot find enough skilled individuals to service their HVAC units, cars, computers, and kitchen appliances. We are targeting students who are not learning disabled, but are just not interested in academics or who may not have the aptitude or desire for schoolwork. They should be encouraged to pursue another career path. In the past, it was called apprenticeship. Today, we call it trade-school or vocational training," says Rabbi Greene.
Open House
Lincoln Tech will be offering two programs, geared for recent high school graduates or older individuals. One will be for men at the school's facility in Mahwah and the other for women in Paramus. Classes will be held Mondays through Thursdays from 2-8pm. There will be no classes on Jewish holidays; kosher food will be available; and students will be able to take a break in order to daven mincha.
"Lincoln Tech could not be more accommodating," says Rabbi Greene.
On Thursday, August 27, the school will offer an Open House at the Mahwah campus, 70 McKee Drive, at 7:30pm. Open to men and women, the Open House will offer an overview of the programs and discuss financial aid for those who qualify and its job-placement assistance program upon graduation.
Since 1946, Lincoln Tech has helped students achieve professional success through personalized career support and job-specific education. With campuses throughout the US, its career training emphasizes a hands-on approach that puts students at the forefront of the technology, skills, and expertise needed to excel in their chosen professions. The school's certificate, diploma, and Associate degree programs are designed to accelerate entry into the workforce for what it calls "Careers That Build America."
Not a Mark of Failure
A longtime educator who has received numerous recognitions, including the Lifetime Achievement Award from the Lifshitz College of Education in Jerusalem and The World Council on Torah Judaism, Rabbi Greene is currently a consultant for Beit Ahava Ve'Torah and The International March of the Living as well as executive secretary of the Alisa Flatow Memorial Scholarship Fund. He well understands that, in creating this program with Lincoln Tech, he is actively dispelling the widespread belief in the Jewish community that virtually every child should go on to college or university.
"Truth be told, we do have a disproportionate percentage of Nobel Prize winners relative to our numbers, and we are and ought to be proud of our children who pursue distinguished careers in so many professions. The nachas is always multiplied when that successful child is also proud and unashamed of his or her heritage," he says.
However, he says, college is not for every Jewish child, and Jewish parents must recognize this without a sense of failure.
"Can Jewish parents handle a successful child who doesn't have a college degree?" he says.

High-Income Careers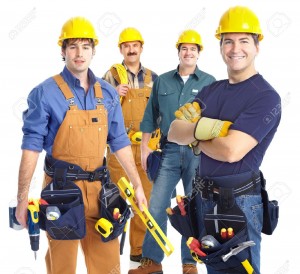 The careers he suggests that can be pursued without a college degree include computer repair, website design, diamond sorting and cutting, electricians, plumbing, graphic design, contractors and building trades, HVAC engineers, auto repair, beauty services, grooming and fashion trades, real estate brokers, insurance agents, appliance repairmen, civil servants, food service, and careers in agriculture.
Although he says many Jews tend to denigrate vocational education as being not "good enough" for Jewish children, the fact is, he says, "it is not at all unusual to find Orthodox and ultra-Orthodox Jews in these professions."
Ideally, he says, there should be Jewish "stand-alone" vocational schools and vocational training should become an acceptable track in Jewish day school high schools and yeshivoth. He blamed the "stigma attached to vocational education" for the lag in in understanding the types of learning opportunities that have, thus far, been overlooked in Jewish schools.
"We can restructure the relationship between academic and vocational education. Integration need not focus heavily on 'high tech' vocational programs to the exclusion of more traditional vocational education. Mainstream educational and cognitive research has just started to address the potential value of efforts to integrate or align academic and vocational curricula," he says.
Furthering Dreams
He hopes that the new venture with Lincoln Tech will help many young members of the Orthodox community who, while perhaps not college-bound, nevertheless have "interests and abilities that, in the proper environment, can be nurtured so that they can learn a trade and earn a good income."
To reserve a seat at the Open House, contact Rabbi Greene at 201-873-3263 or wmg14c@gmail.com, or his colleague in this venture, Zev (Vladimir) Kigel, at 917-753-7230.
"This program will help the Jewish community in myriad ways," says Rabbi Green. "Suffice it to say, our future poets and artists, musicians and authors, salesmen and shopkeepers, builders and fixers are the square pegs that don't always fit into our round holes. Isn't it time that we, as a community, offer them the means to further their dreams?"
S.L.R.