Local Special-Needs Jewish Hero Asks for the Community's Votes in Online Contest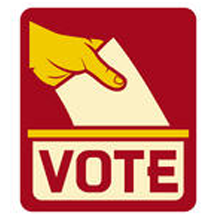 Zack Pollack, 20, is a member of the Passaic-Jewish community. A quadriplegic from birth as the result of cerebral palsy, he is nevertheless a popular motivational speaker who has inspired students in both Jewish and secular schools.
Last month, Mr. Pollack was entered into the National Mobility Awareness Month Local Hero contest, a national online competition. The more online votes he receives, the better his chances to win a new wheelchair van.
Voting has already begun and will conclude on May 9.
Speaking Out
There is no doubt that Mr. Pollack fits the profile of a local hero who has no intention of allowing any disabilities to prevent him from achieving his goals, which include speaking out to help special-needs and normally developing youngsters become all that they can be. In spite of his disabilities, he is well on his way to establishing a career as a motivational speaker.
Just recently, as the featured speaker at the Passaic-Clifton Chabad Dinner, he described his own challenges as well as those of the Jewish people. Dinner patrons said Mr. Pollack moved the audience to tears.
He has also spoken at the Jewish Education Center in Elizabeth, the Ma'ayanot Yeshiva High School for Girls in Teaneck, Yeshivat Noam in Paramus, Yeshiva University High School, Manhattan Day School, and the Kushner Yeshiva High School in Livingston.
On May 16, he will speak to the students at the Bruriah Yeshiva High School for Girls in Elizabeth. He is also scheduled to speak at SAR in Riverdale.
For himself, Mr. Pollack is a devoted member of Yachad, the Orthodox Union's organization promoting inclusion for children and adults with disabilities into the broader Jewish community. In 2012, he participated in Yachad's Israel-inclusion trip, Yad B'Yad. A Camp HASC (Hebrew Academy for Special Children) camper, Mr. Pollack is also an enthusiastic participant in Kids of Courage programs.
Voting Once a Day
In asking for the community's support in the National Mobility Awareness Month Local Hero contest, Mr. Pollack pointed out that people can vote once every day, repeatedly, until May 9. If they answer the "get extra vote" bonus question, their votes are doubled.
The top ten percent of candidates who receive the most number of votes will have their stories reviewed by a committee which will select four winners to receive the specially-equipped vans.
While there are more than 1100 candidates, Mr. Pollack and his family believe his chances of falling into the top ten percent are good. He already has 5,000 votes.
Voting Is Easy
Those who wish to join the effort for Mr. Pollack should go to www.mobilityawarenessmonth.com and click on either "vote now" at the top of the page or "vote for your local hero" towards the bottom. When "Find a Local Hero" pops up, type in "Pollack" in the last-name search box and hit "search." Mr. Pollack's photo and story should come up right away.
Those who use a SmartPhone should tap the photo and then scroll down to the orange voting section.
Next to Mr. Pollack's picture is an orange box with "login" and "vote now." Each email address that registers is allowed to vote once per day.
"Registering is quick and easy and has to be done only once," explained Mr. Pollack's father, Larry. "Those who register will be mailed a password which your computer or SmartPhone should remember for future voting. Voting can also be done through Facebook."
Larry Pollack cautioned those who want to participate to remember that, if they don't receive a password after registering, they should check their spam files.
Takes a Minute
"Voting each day is easy and takes only a minute," said Larry Pollack, asking anyone who experiences any difficulty to contact him directly at LMPAtty@aol.com.
Mr. Pollack also asked those interested in helping his son to urge their friends and family members to vote for him, too.
"Please consider taking a moment from your day to enter a daily vote for him, each day, through May 9," he said.