HNMC's Chief Nursing Officer Honored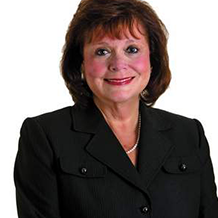 Sheryl Slonim, DNP (Doctor of Nursing Practice), who serves as executive vice-president of Patient Care Services and Chief Nursing officer at Holy Name Medical Center (HNMC) in Teaneck, has been named one of NJ's 2015 Best 50 Women in Business by NJBIZ business news publication.
The Best 50 Women in Business awards program honors NJ's most dynamic women in business, those who are making headlines in the field. An independent panel selected the top 50 winners based on their dedication to business growth, professional and personal accomplishments, community involvement, and advocacy for women.
At Holy Name, Dr. Slonim is responsible for all aspects of management of care. Under her leadership, HNMC has twice received Magnet recognition from the American Nurses Credentialing Center, which recognizes healthcare organizations for quality patient care, nursing excellence, and innovations in professional nursing practice. HNMC has also won the Beacon Award for its Intensive Care and Telemetry Units.
Michael Maron, President and CEO of HNMC who was also just honored himself by the SINAI Special Needs Institute, said the medical center was delighted that Dr. Slonim's dedication to Holy Name and the nursing profession has been recognized statewide with this prestigious honor.
"She is a valued member of my executive management team, and her extensive experience, extraordinary talent, and nurturing leadership motivate not only the nursing staff, but the entire organization," he said.